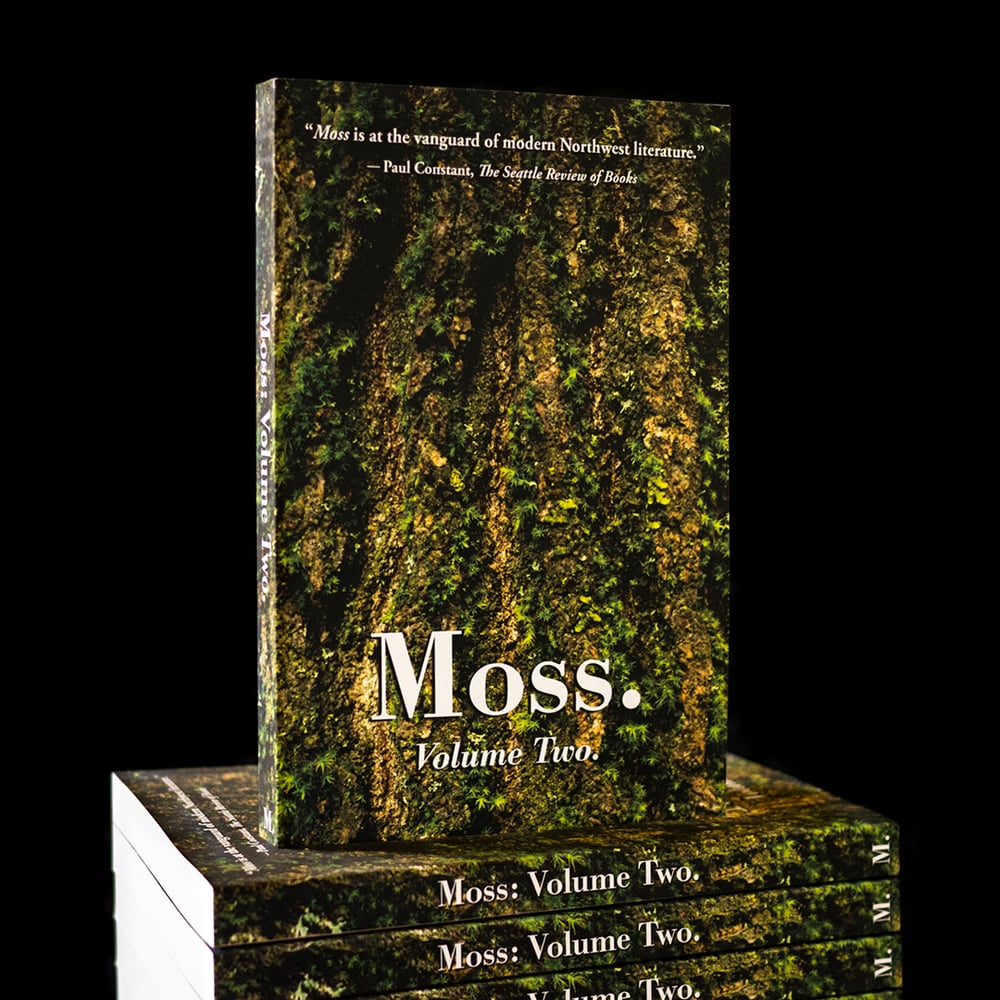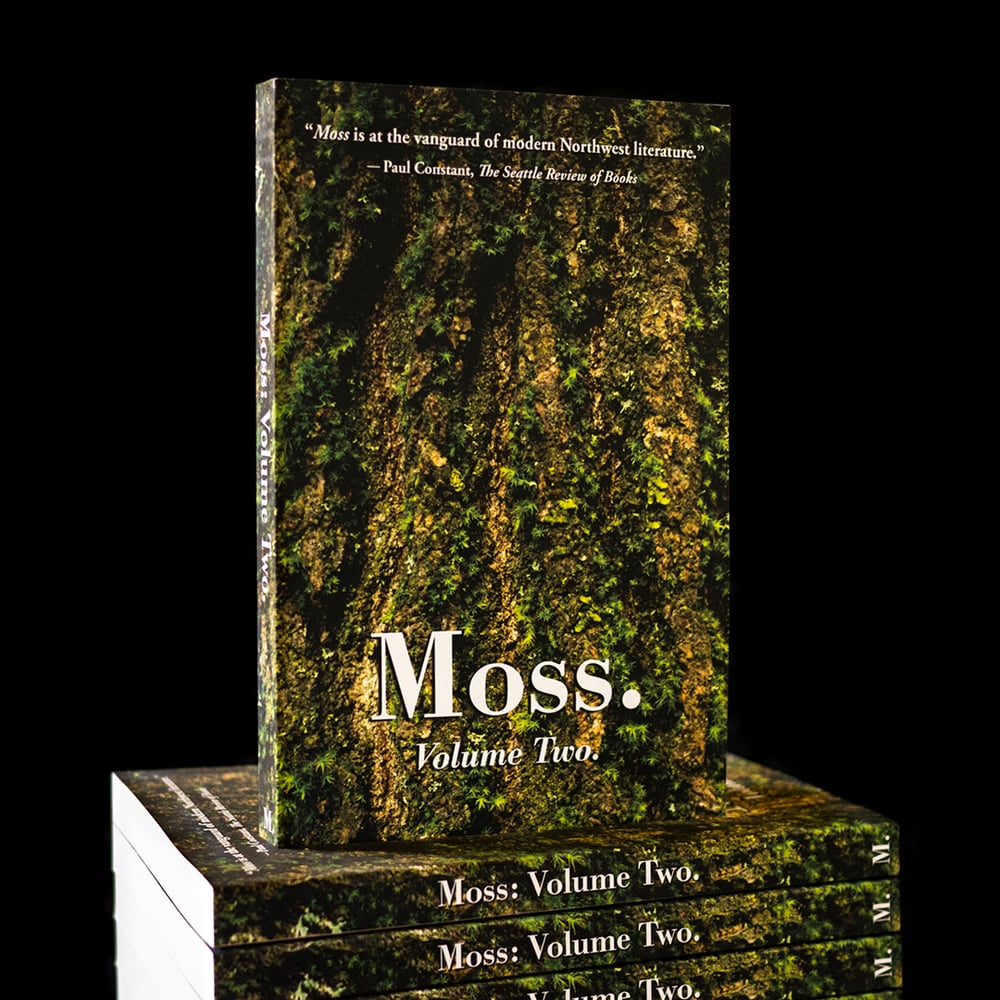 Moss: Volume Two
$16.00
Moss: Volume Two gathers Issues 4-6 of Moss into a beautiful print anthology, featuring exciting new work from Tiffany Midge, Kelly Froh, Leah Sottile, Monet P. Thomas, Eric Wagner, Gina Williams, Anca Szilagyi, Michael Upchurch, Chris McCann, Leyna Krow, Kjerstin Johnson, and Sonya Chung, as well as interviews with Mitchell S. Jackson, Amanda Coplin, Alexis M. Smith, and Elissa Washuta.
243 pages
ISBN 978-0-996379-1-7
Moss: Volume One gathers Issues 1-3 of Moss into print. Very limited stock! With work from Rebecca Brown, JM Miller, Steven Moore, Matt Briggs, Corinne Manning, Christine Texeira, Nate Liederbach, Clayton McCann, Miriam Cook, Jenn Blair, Charles Finn, Eric Severn, Robert Cantwell, and Donald J. Mitchell, and interviews with Peter Mountford, Rebecca Brown, Ryan Boudinot, and T.V. Reed.
222 pages
ISBN 978-0-996379-0-0
Price includes shipping in US; international shipping adds $6 for Canada, $10 for everywhere else.