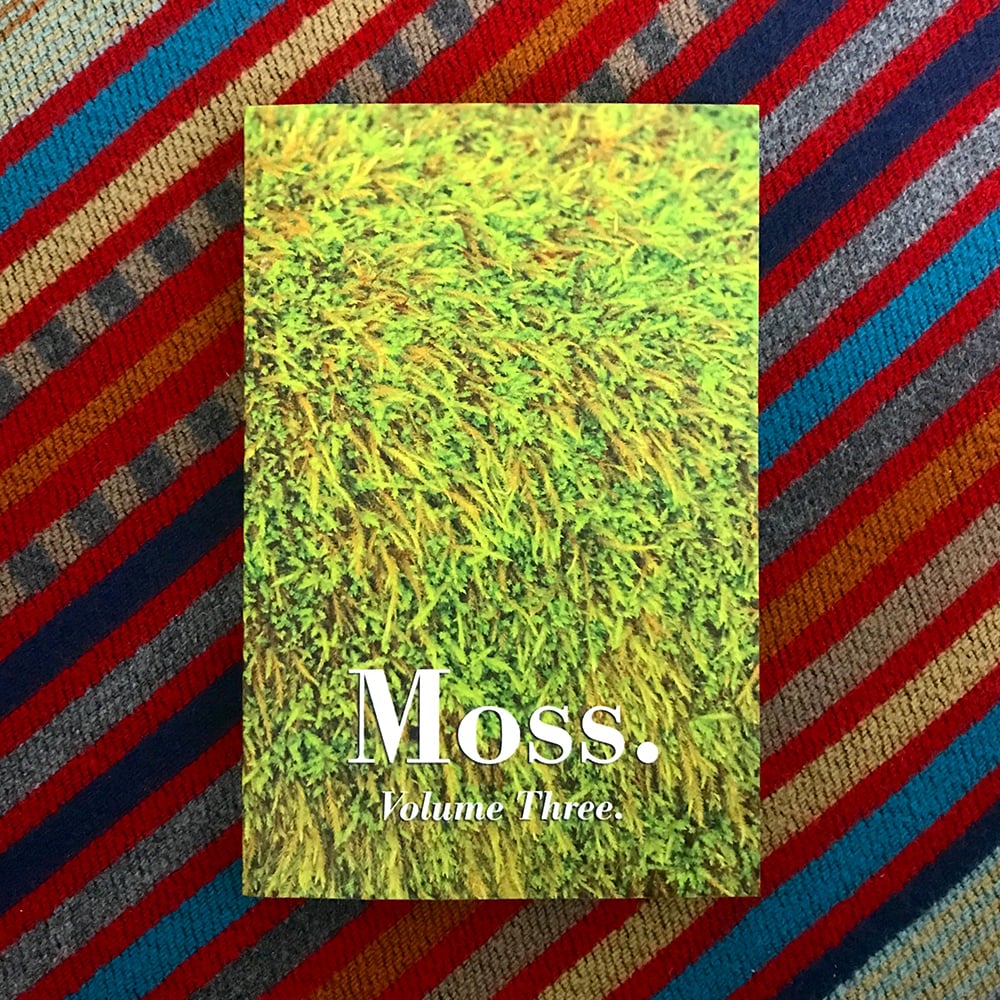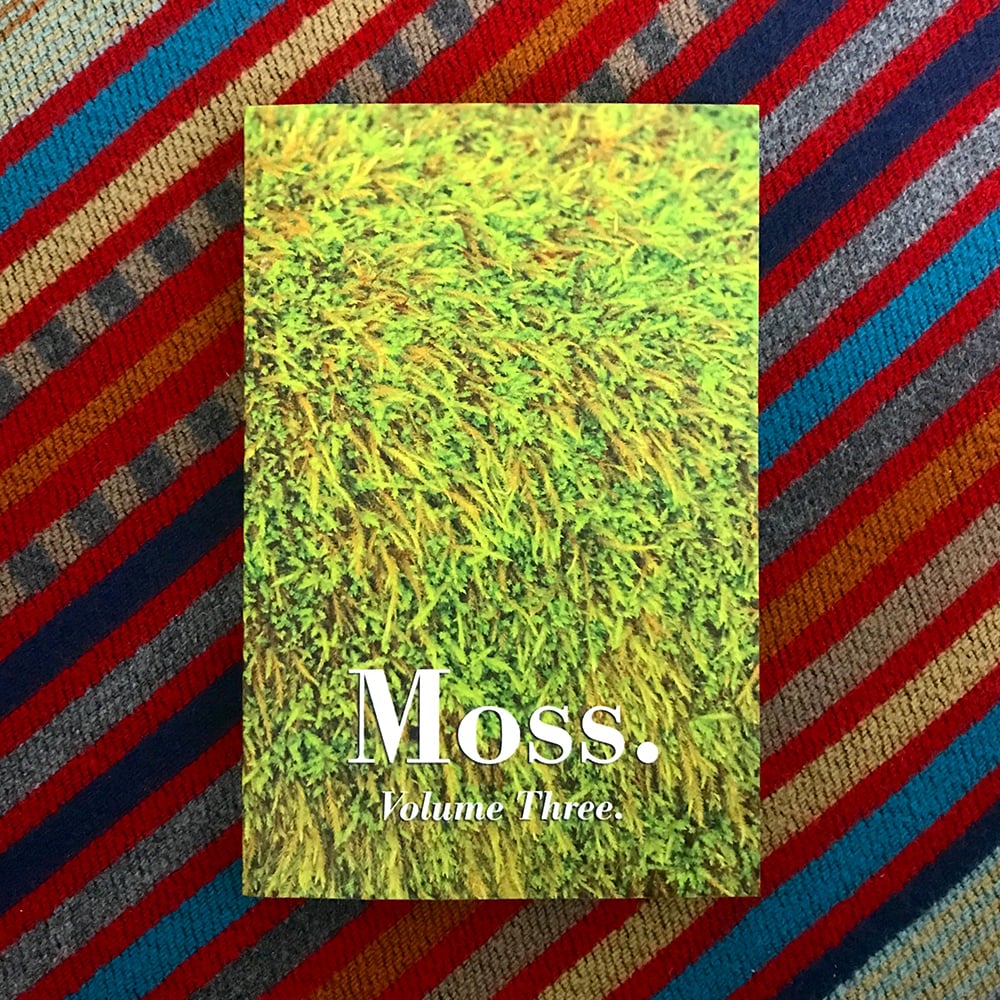 Moss: Volume Three
$16.00 / Sold Out
Moss: Volume Three gathers Issues 7-9 of Moss into a beautiful print anthology, featuring new fiction, essays, and poetry from Kate Lebo, Richard Chiem, Donna Miscolta, Troy Osaki, Keya Mitra, Nikkita Oliver, Heather Jacobs, Joe Wilkins, Azura Tyabji, Mercedes Lawry, Shawn Vestal, Kathleen Flenniken, Jasleena Grewal, Rich Smith, Tara Roberts, Sharon Hashimoto, E.A. Greenwell, Amber Krieger, Dave Roth, Laura Da', and Kristen Millares Young, as well as interviews with Jane Wong, Ishmael Butler, Emily Ruskovich, Shankar Narayan, and Leni Zumas.
245 pages
ISBN 978-0-996379-2-4
Price includes shipping in US; international shipping adds $6 for Canada, $10 for everywhere else.